 
V24 Mobile industrial fan
Portable, industrial, professional fan - air circulator, high capacity 8400 m³ / h, model V24
Safe and secure shopping
Fast shipping
Satisfaction guaranteed
Mobile ventilation devices supporting the operation of drying, heating and cooling devices.
It is used in rooms where ventilation should be improved and air circulation increased. Fans / blowers also support drying out damp rooms.
It helps to reduce the concentration of unpleasant odors in rooms, therefore they are recommended for use in production halls, warehouses, warehouses, workshops, etc.
Thanks to the possibility of directing the air discharge, fans are used in theaters, stages, photo sets and during photo sessions.
High efficiency and directing of the airflow also allow the use of fans to cool the engines in car workshop dynamometers.
These devices are very often used in piggeries, livestock housing, cowsheds, and poultry farms. They provide excellent air exchange and temperature regulation, which is extremely important in agricultural production when there are many animals on a given plot. In cowsheds, appropriate temperature control of cows increases milk production, while on hen farms it directly affects the carrying capacity of hens.
The "V" line fans are also very useful in warehouses of vegetables, all kinds of cereals, and even tobacco, where the constant air flow guarantees appropriate storage conditions and maintaining the product parameters.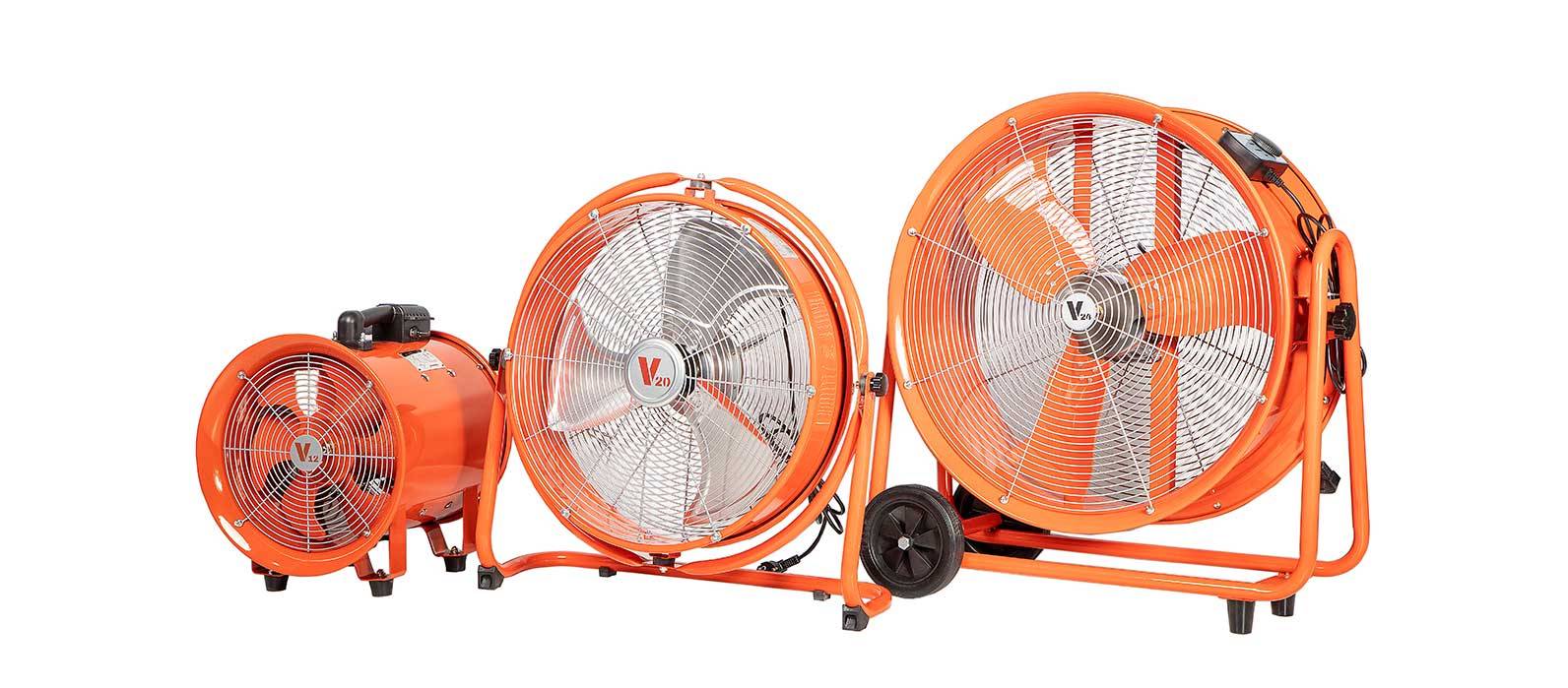 The dustproof device is protected against foreign bodies exceeding 1.0 mm. Only a small amount of dust can enter the device, but it is so small that it does not have a negative effect on the operation of the device. The device is protected against water spraying from any direction.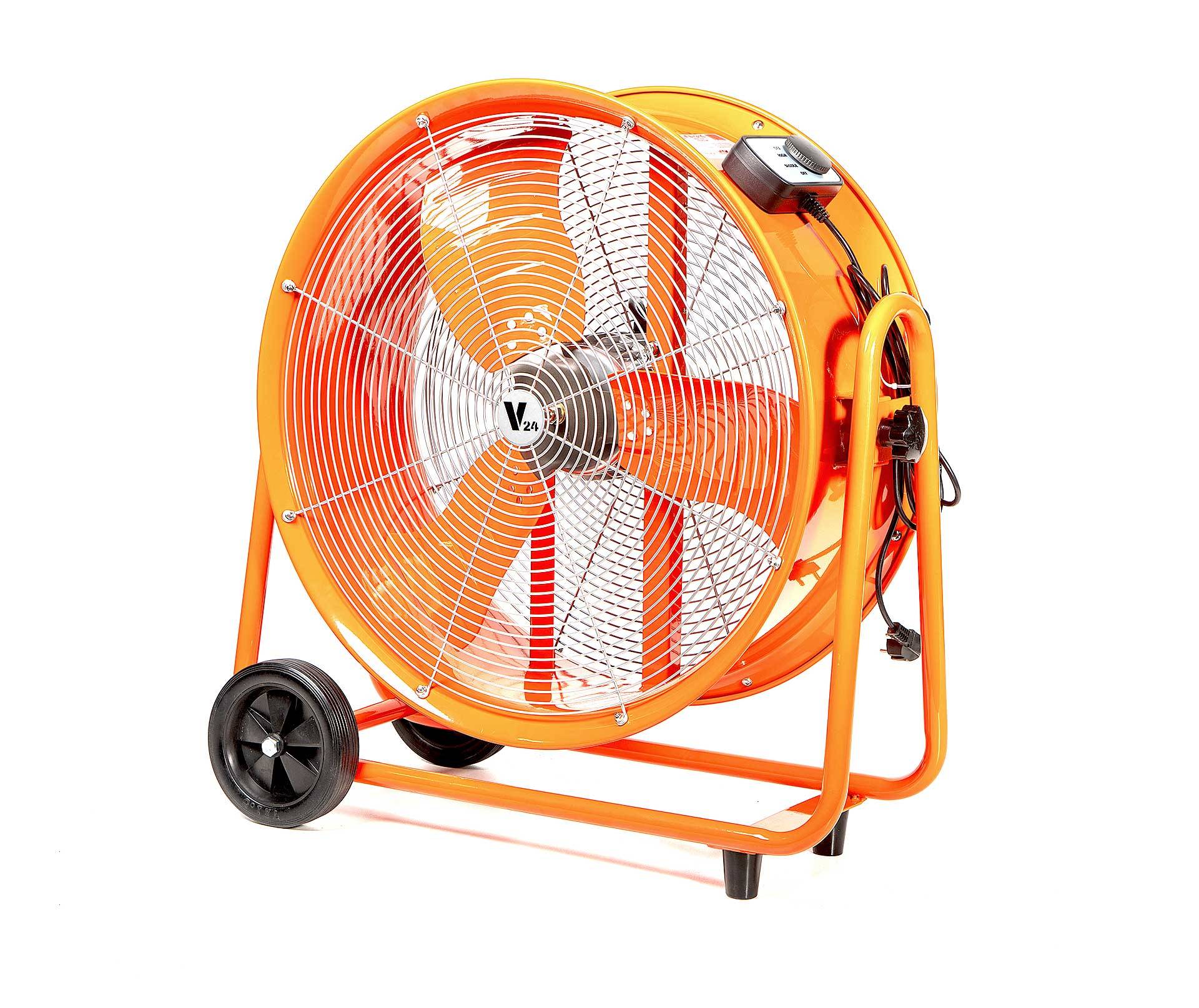 360 ° horizontal adjustment
Durable and stable structure
Built-in large wheels for easy transport
Built-in stabilizing feet
Characteristics of the MTM V24 fan
axial fan - portable
air flow 8,400 m³ / h
targeted and long air stream
360 ° rotation
feet to be placed on a flat surface
plastic wheels to facilitate the movement of the fan
solid and durable structure
metal housing, powder coated
simple operation and easy transportation
Examples of V24 fan applications
car repair shops and garages,
construction,
theaters, film sets, stages,
helps to remove dust, smoke and pollution,
used to remove smoke from rooms after fires
increases air circulation,
helps to reduce and even get rid of unpleasant odors,
helpful in cooling and ventilating rooms,
helps cool engines during testing.