 
MASTER BLP 17 M (10-16 KW) GAS HEATER
Portable gas heaters are one of the most frequently used models of forced air heaters. Quick and simple installation, low installation costs and high efficiency make it a very effective solution for temporary heating of buildings.
Safe and secure shopping
Fast shipping
Satisfaction guaranteed
Master BLP 17 M gas heater (10-16 kW)
Gas heaters Master ensure a constant supply of large amounts of warm air. They are very economical to use, durable and efficient. Portable gas heaters are suitable for well-ventilated areas such as construction sites, warehouses and factories.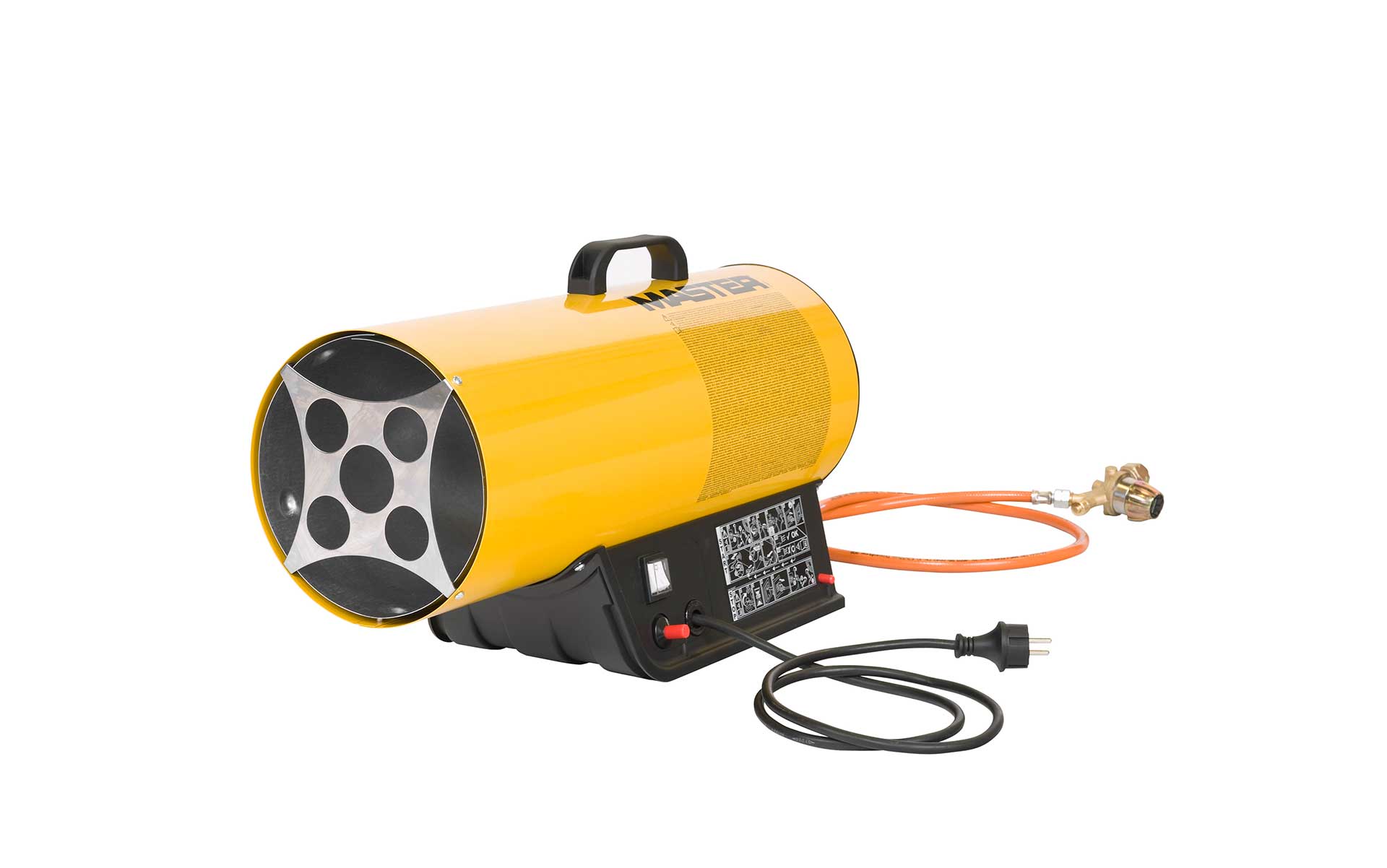 Durable exterior powder coating
Motor with thermal switch
Reducer + gas hose included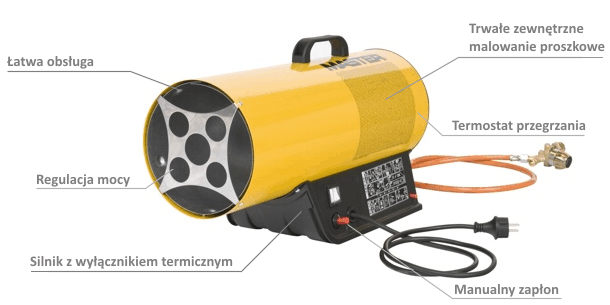 Manual ignition
A regulator with a safety valve that stops the gas flow in the event of a break in the gas line
Regulator and gas hose as standard
Motor with thermal switch
Overheating thermostat The power can be regulated
Strong and durable construction
Easy-to-use
Gas safety valve with thermocouple
Solenoid valve
Ventilation of the room is essential to ensure sufficient oxygen for combustion.
Device dimensions (L x W x H)
Package dimensions (L x W x H)