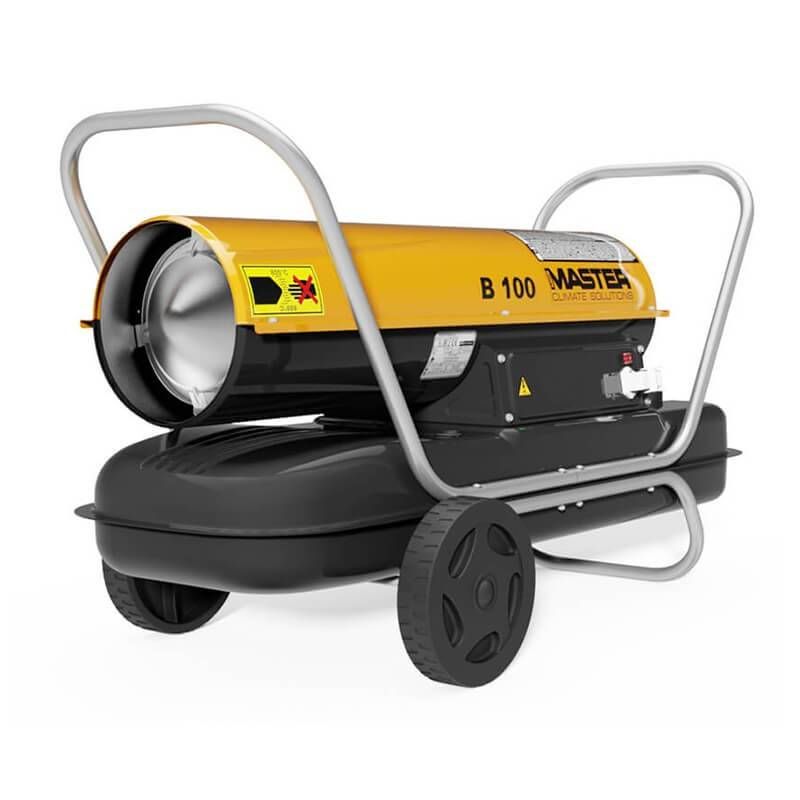  
Master B 100 CED (29 kW) oil heater without flue gas discharge
Oil heaters without exhaust gas discharge are highly efficient devices that ensure a constant supply of large amounts of heated air where it is required.
Safe and secure shopping
Fast shipping
Satisfaction guaranteed
Master B 100 CED oil heater
Mobile oil heaters without flue gas discharge are highly efficient devices that ensure constant access of large amounts of heated air.
They are intended for use in open spaces or in well-ventilated rooms, such as construction sites, factories, warehouses, production halls, greenhouses.

Heaters MASTER They are characterized by high efficiency, ease of use, durability and, above all, safety of work and use.

Mark MASTER is constantly working on improving the offered devices. For this reason, the new B series heaters are equipped with a TH5 room thermostat socket (available separately - optional) and a fuel level indicator. In addition, the housing has an additional upper and lower embossing, which strengthens the structure and stiffens it, preventing deformations and extending the life of the housing.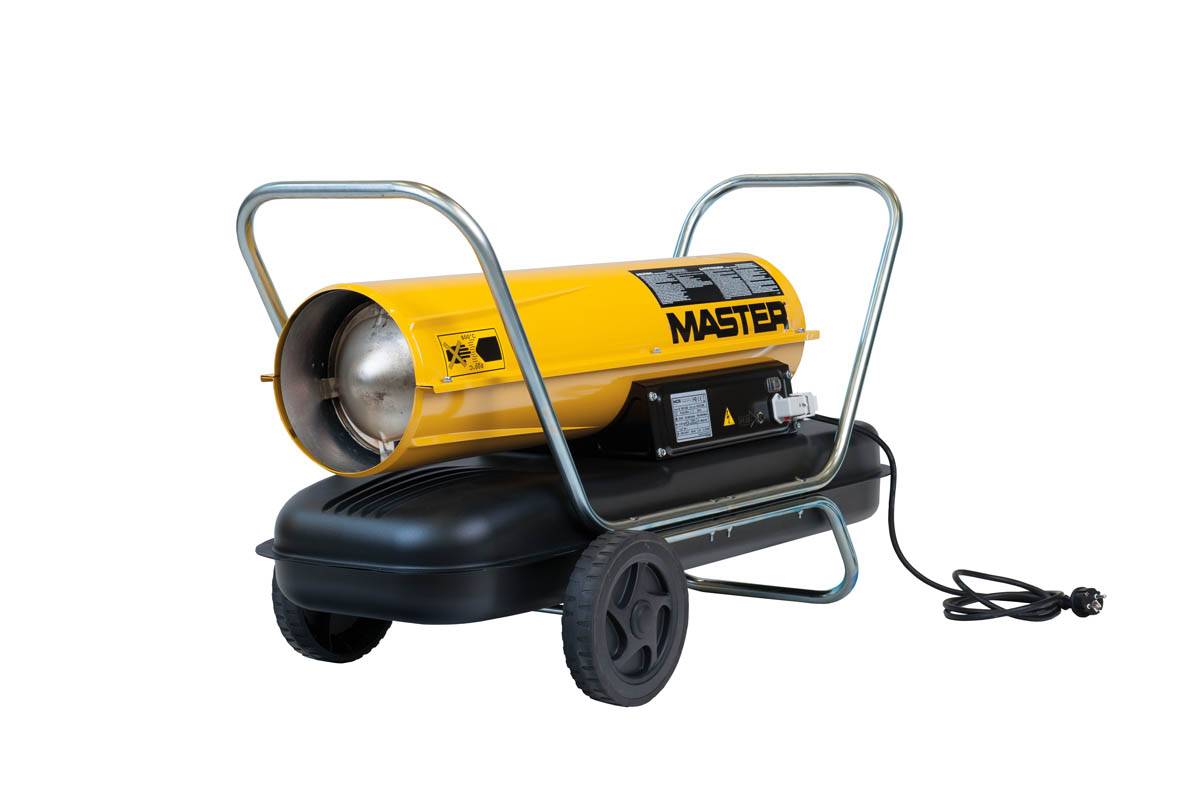 Stainless steel combustion chamber
Possibility to connect a thermostat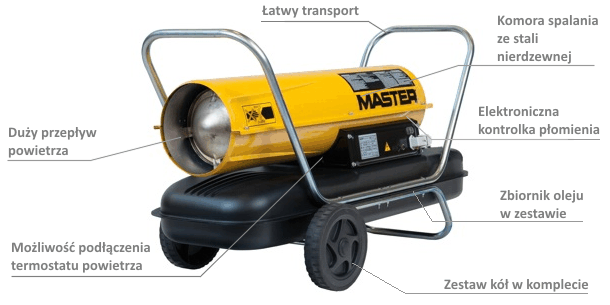 High air flow
Possibility to connect a room thermostat
Two oil filters: oil tank filter and suction filter
Motor with thermal protection
Electronic flame control with photocell
The combustion chamber is made of stainless steel
Tank with oil level indicator
Set of wheels as standard
Easy transport
Easy operation and maintenance
Strong and durable construction
Ventilation of the room is essential to ensure sufficient oxygen for combustion.
A description of the action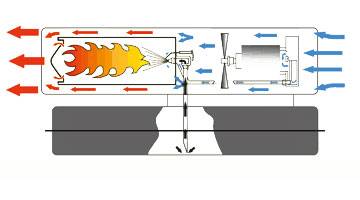 Working time on a full tank
Device dimensions (L x W x H)
Package dimensions (L x W x H)