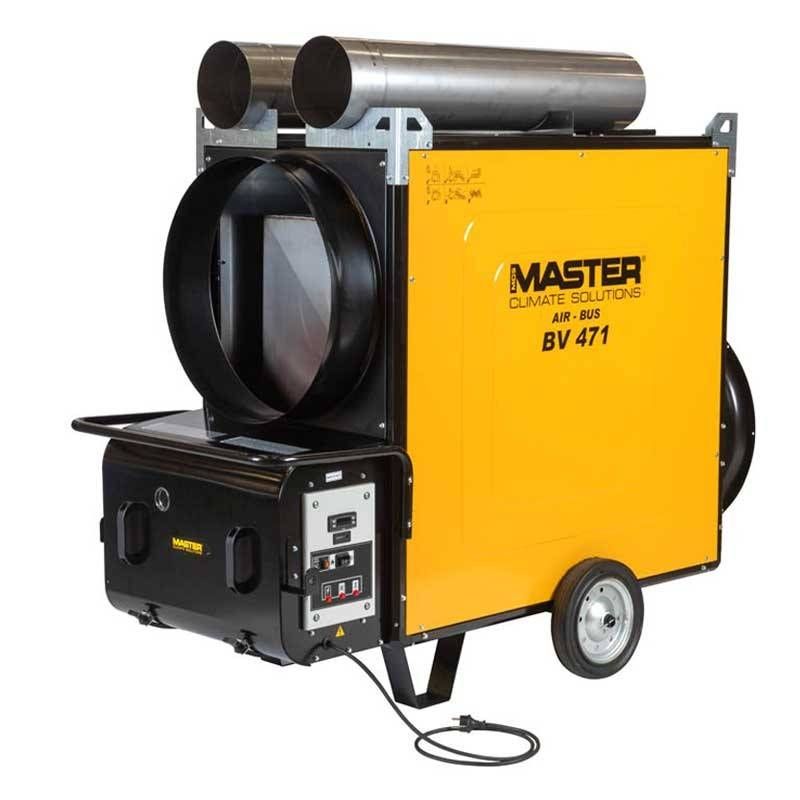  
Master BV 471 S (136 kW) Air Bus oil fired heater with flue gas discharge
Mobile oil heaters with flue gas discharge are highly efficient devices that ensure constant access of large amounts of warm, clean air.
Safe and secure shopping
Fast shipping
Satisfaction guaranteed
Master BV 471 FS oil heater (136 kW) with separate Riello burner
MASTER BV 471 is a highly efficient oil air heater with a heating capacity of 136 kW, dedicated to heating large facilities. Thanks to the combustion chamber with an exchanger, the heater provides clean and dry warm air to the room. Depending on the air outlet used, one, two or four pipes for hot air distribution can be connected to the device. The operation of the heater can be easily controlled by a mechanical or electronic thermostat installed inside the room.
The new fan has a higher pressure of 250 Pa, thanks to which 15 m long pipes for hot air distribution can be connected. The special shape of the fan housing significantly improves and stabilizes the air flow through the exchanger.
An additional burner housing protects against mechanical damage and air contamination. The degree of protection against electric shock for the housing is IP 55. If necessary, the housing can be easily removed.
The high strength and rigidity of the device structure is ensured by the steel frame and the use of screws with metric threads.
Possibility to adapt the device to work in different climates and at different altitudes thanks to digital control. The "Cold Start" switch enables the heater to be started at very low temperatures. The device also uses an integrated electronic control panel with a display and a counter of worked hours.
Easy and quick connection of fuel lines to the external fuel tank. Possibility of optional use of quick couplings of fuel lines
The new AIR-BUS series features an upper exhaust outlet and the possibility of using additional accessory chimney stabilizers.
As standard, the device has 4 handles for transport with a crane. Optionally, the heater can be equipped with handles to facilitate transport with a forklift.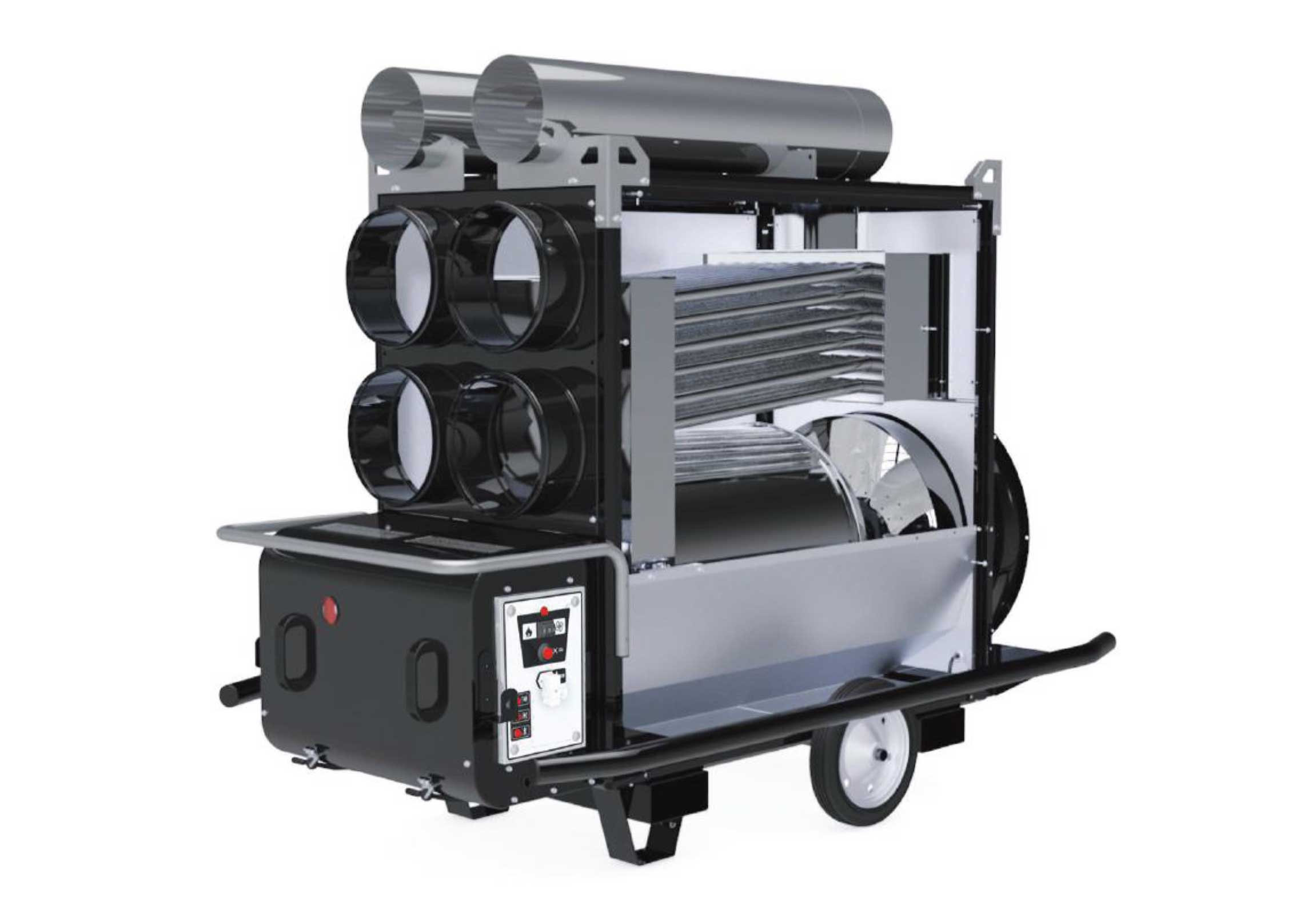 Turbolizers increasing efficiency
Heat exchanger made of stainless steel pipes
Stainless steel combustion chamber
Efficient and quiet ERP axial fan
Optional: chimney fixing kit
Optional: steel handles for transport with a forklift
4 durable handles for transport by crane
Steel frame with metric screws
Integrated electronic control panel. Electronic thermostats
"Cold start" switch for starting at very low temperatures
Optional side steel bumpers
Handles make it easy to open the housing
Steel casing - protects the burner and filters, IP 55 protection, lockable with a key
Possible air outlet: 1,2 or 4-way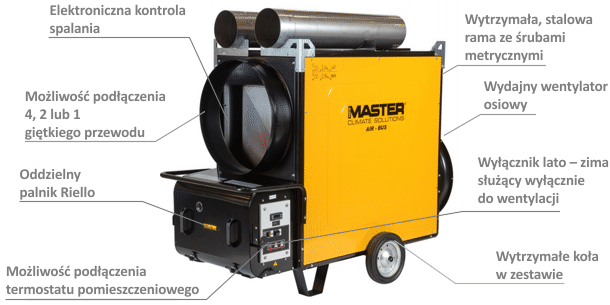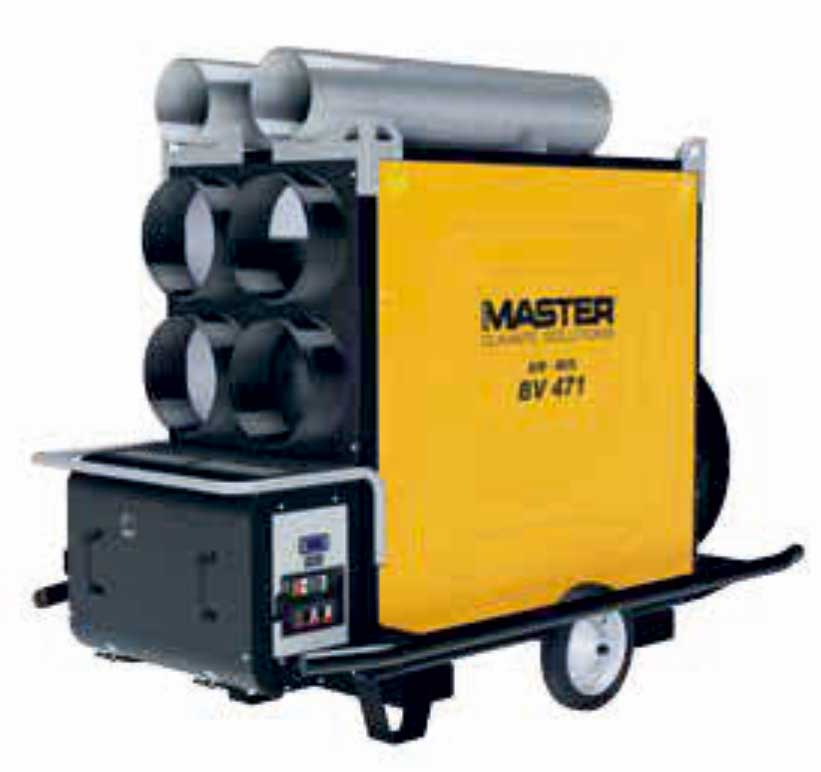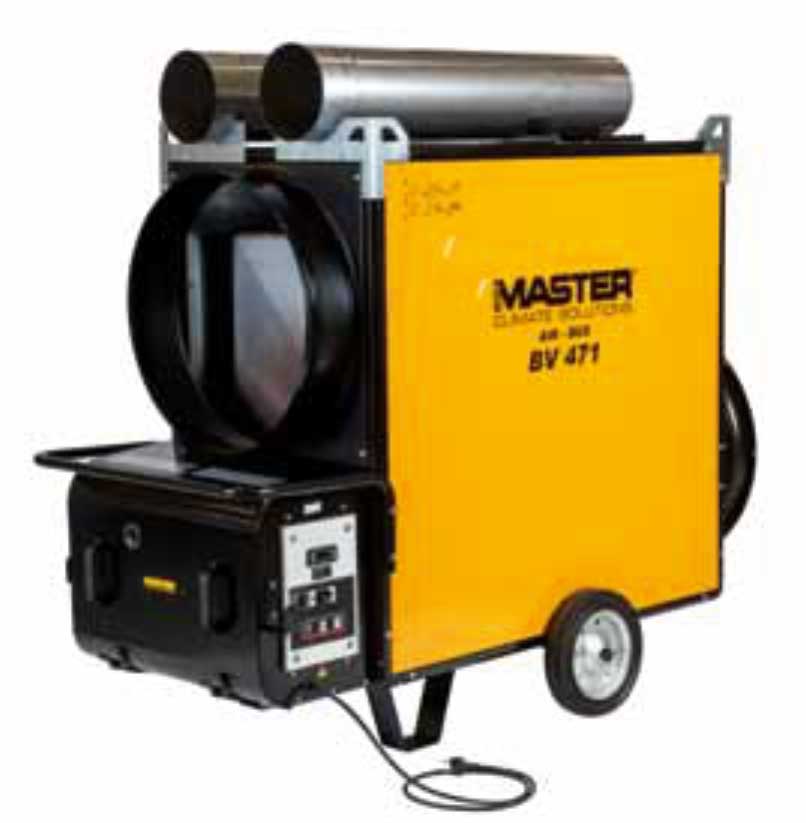 Heavy duty steel frame with metric screws
Efficient axial fan Reaches a pressure of 250 Pa (400 Pa for the version with a radial fan)
Electronic combustion control
Unique "Cold start" switch enabling starting at very low temperatures
Possibility to connect a room thermostat
Possibility to connect 4, 2 or 1 flexible cables
Exhaust gas discharge
Separate Riello burner
The summer-winter switch is used only for ventilation
Electronic flame control with photocell
Automatic overheating thermostat
Safety thermostat
Fuel heater
Two oil filters: oil pump filter and suction filter
Quick coupler for connecting an external tank
High efficiency heat exchanger, stainless steel tubes
Stainless steel combustion chamber
Durable wheels included
Control panel protection: IP 55
4 durable handles for transport by crane
High pressure version (400 Pa) on request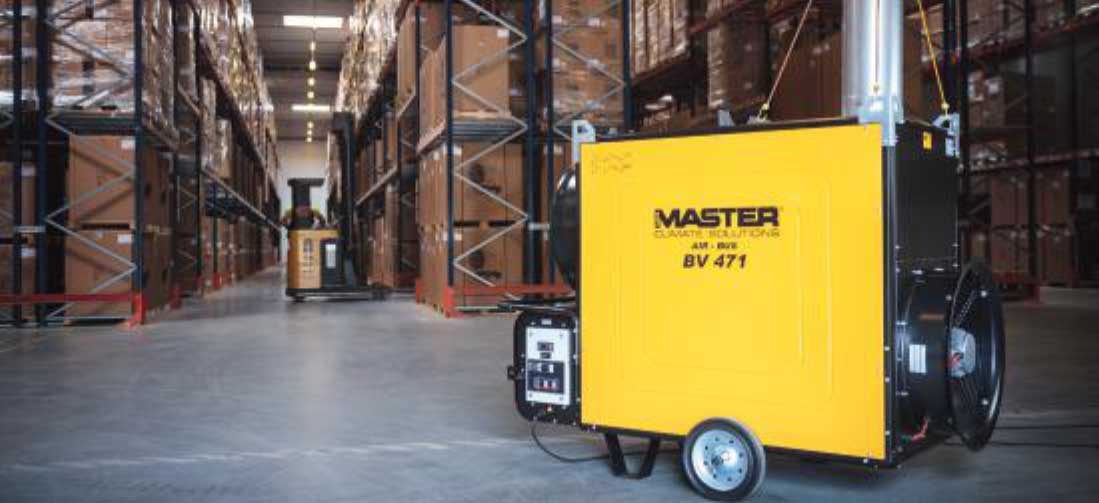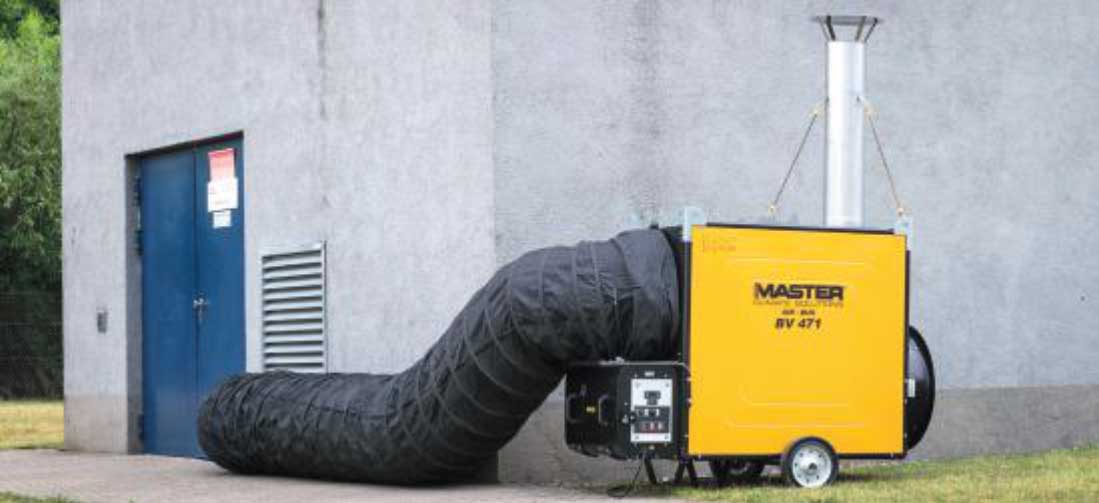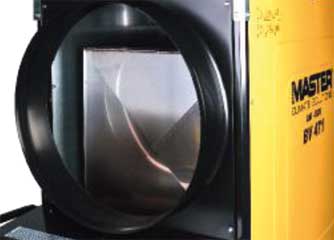 1,2 or 4-way outlet possible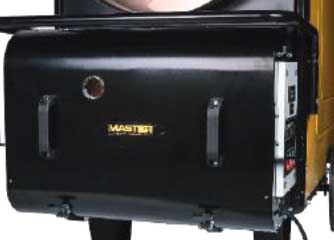 Burner housing: IP 55, lockable with a key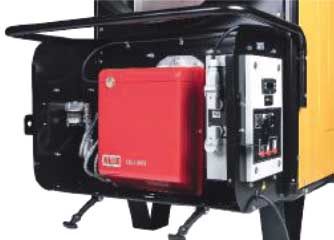 Inside the housing: Riello burner, electronic control panel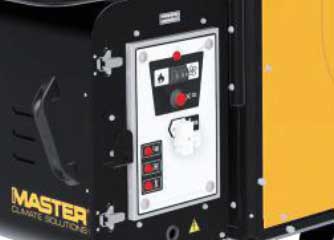 Electronic combustion control The control panel enables electronic parameter settings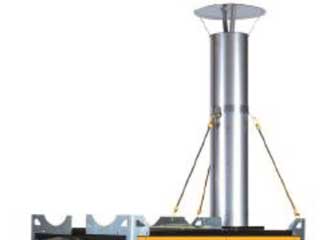 Top flue gas discharge pipe with optional fixing kit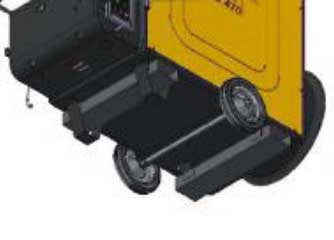 Optional handles for transport with a forklift
Very efficient and quiet ERP fan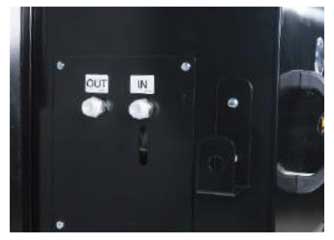 Easy connection to an external fuel tank
Ø of the chimney connection
Device dimensions (L x W x H)
Package dimensions (L x W x H)