 
V12 Mobilna dmuchawa przemysłowa
Wentylator przenośny (dmuchawa), profesjonalny - z możliwością transportu powietrza do innego pomieszczenia lub na inny poziom za pomocą rękawów. Urządzenie o mocy 3.900 m³/h, model MTM-V12
Safe and secure shopping
Fast shipping
Satisfaction guaranteed
Mobile ventilation devices supporting the operation of drying, heating and cooling devices.
It is used in rooms where ventilation should be improved and air circulation increased. Fans / blowers also support drying out damp rooms.
It helps to reduce the concentration of unpleasant odors in rooms, therefore they are recommended for use in production halls, warehouses, warehouses, workshops, etc.
Thanks to the possibility of directing the air discharge, fans are used in theaters, stages, photo sets and during photo sessions.
High efficiency and directing of the airflow also allow the use of fans to cool the engines in car workshop dynamometers.
MTM V12 fans are small, portable devices, designed to supply air where it is difficult for various reasons.
The applied solution in the form of a high-pressure motor allows the air to be transported by means of sleeves over long distances, which facilitates blowing in rooms on other levels or in rooms other than the one in which the device stands.
The high pressure of the axial fan can also be used to create air movement over long distances.
The IP 54 protection factor allows the fan to be used in rooms with little dust.
Thanks to the possibility of connecting the air distribution pipe, dirt, dust and smoke can be removed from the rooms faster by forcing clean air drawn from the outside or from other rooms with clean air into them.
The device is perfect in situations of ventilation failure in the building - a flexible pipe is simply placed in the ventilation duct and you can temporarily provide a supply of fresh air.
Similarly, we can provide fresh air to the underground sewers / rooms where employees are present, e.g. during maintenance or assembly works.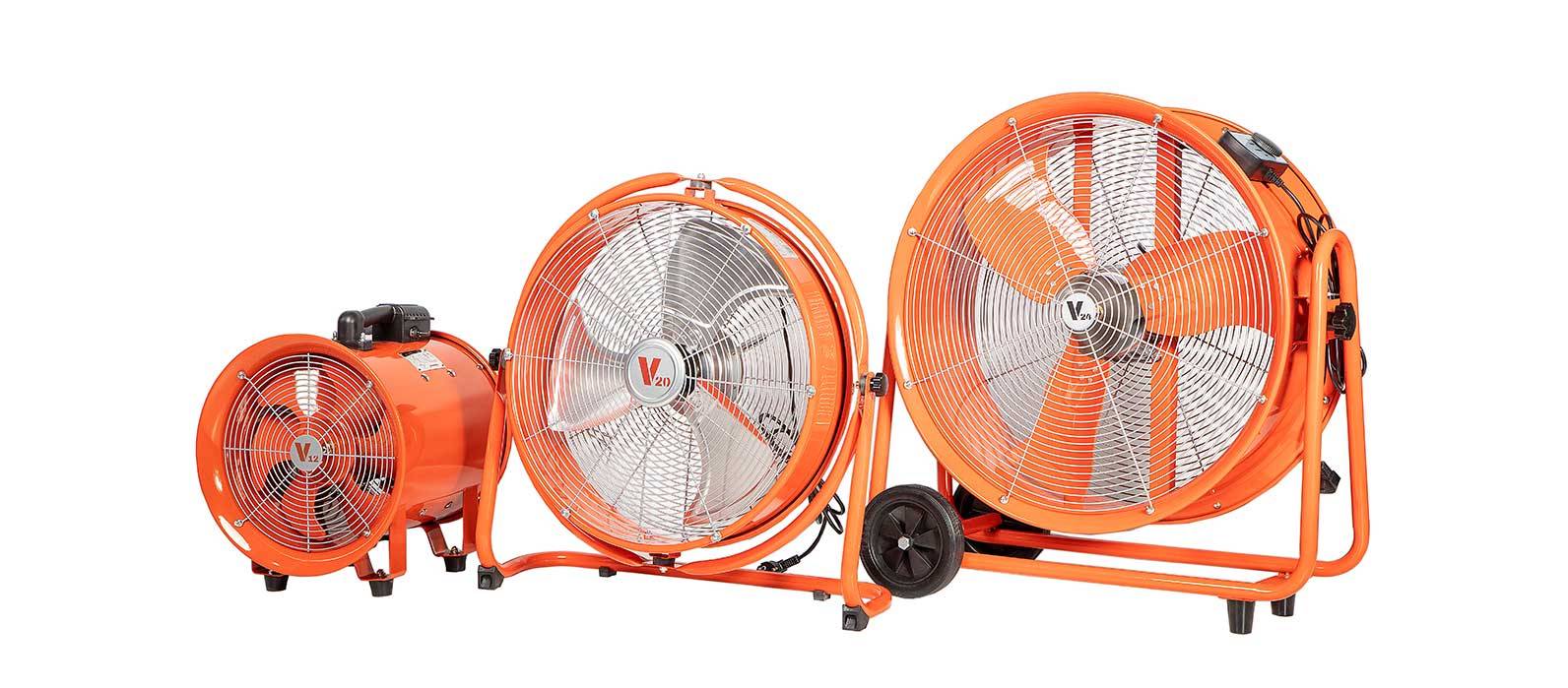 The dustproof device is protected against foreign bodies exceeding 1.0 mm. Only a small amount of dust can enter the device, but it is so small that it does not have a negative effect on the operation of the device. The device is protected against water spraying from any direction.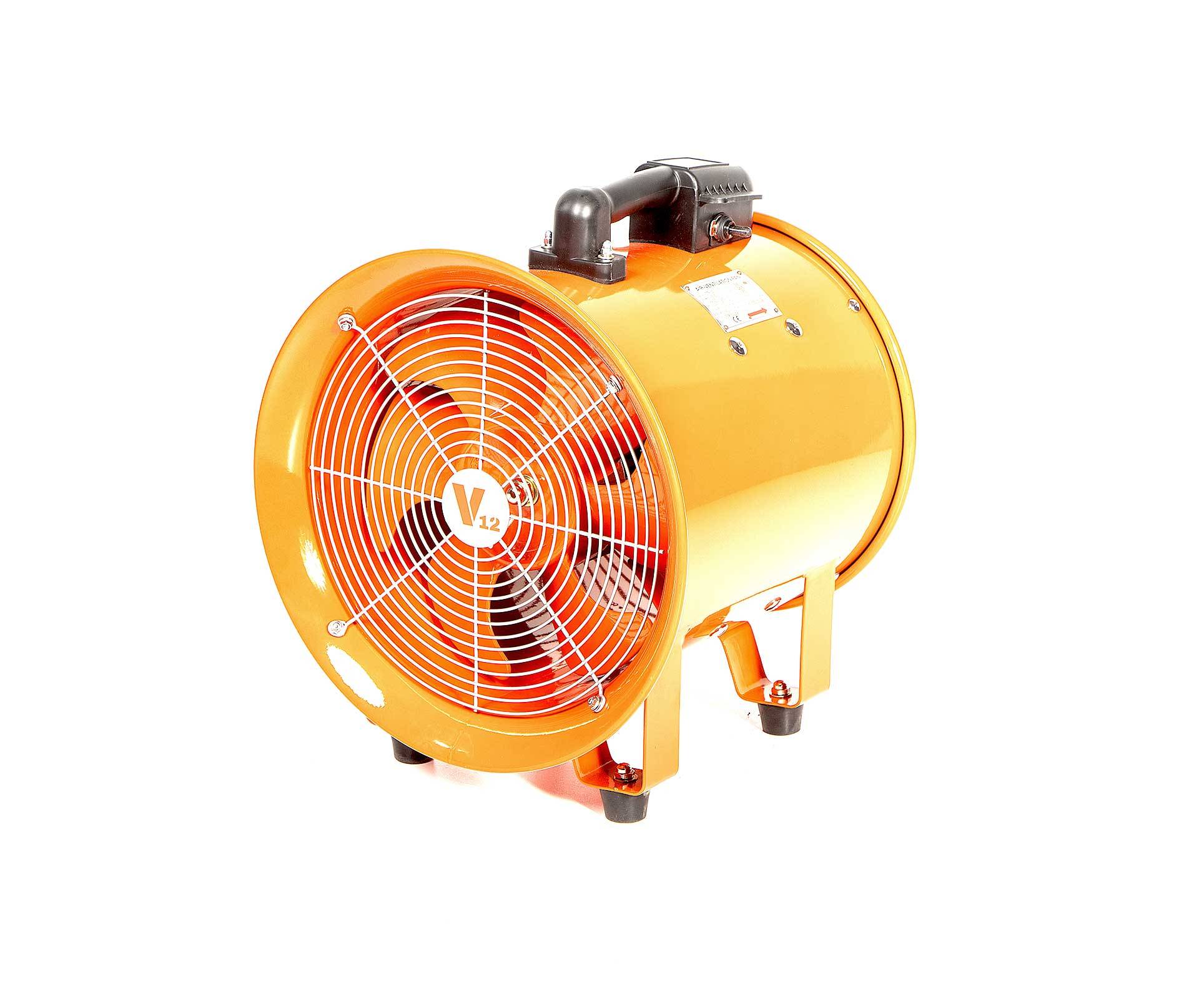 Built-in stabilizing legs
Directed, narrow and long airflow
A handle for easy portability
Characteristics of the MTM V12 fan
axial fan - portable,
air flow 3,900 m³ / h,
directed, narrow and long air stream,
high pressure - 380 Pa - the possibility of using sleeves for air distribution,
feet to be placed on a flat surface,
plastic handle to facilitate the movement of the fan,
solid metal housing i
fan blades - powder coated,
simple operation and easy transportation.
Examples of V12 fan applications
car repair shops and garages,
construction,
theaters, film sets, stages,
helps to remove dust, smoke and pollution,
used to remove smoke from rooms after fires
increases air circulation,
helps to reduce and even get rid of unpleasant odors,
helpful in cooling and ventilating rooms,
helps cool engines during testing.