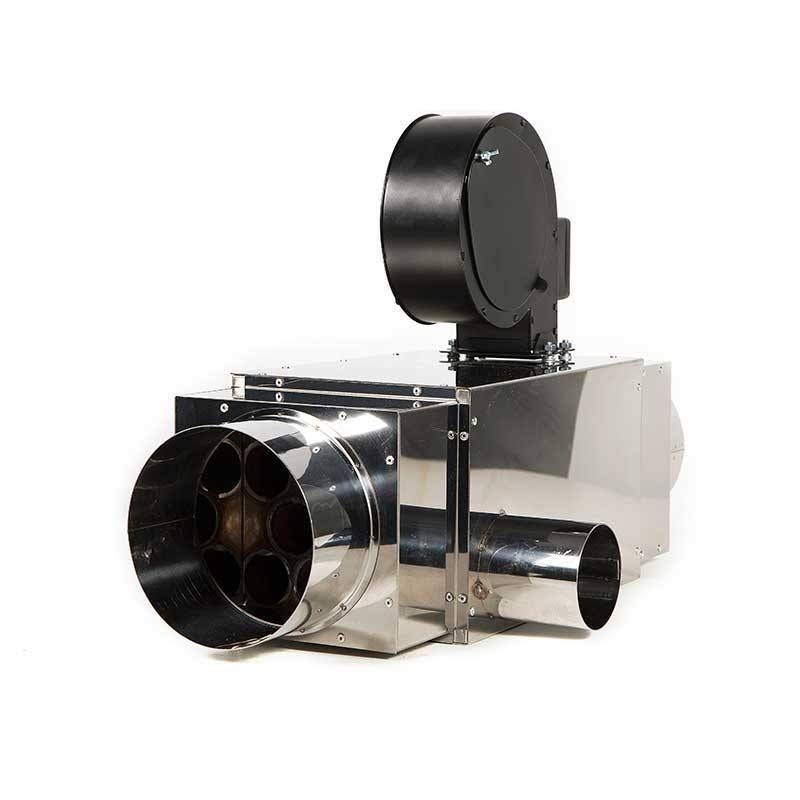  
FLUE GAS ECONOMIZER 12.7 KW - 450M³ / H
Flue gas economizer with a capacity of 12.7 kW - air flow 450 m³ / h, allowing the recovery of up to 40% of the heat escaping to the chimney. Two-way hot air outlet.
Safe and secure shopping
Fast shipping
Satisfaction guaranteed
Double-sided flue gas economizer / 12.7kW recuperator
Double-sided flue gas economizer / recuperator is a device that allows you to recover up to 40% heat that escapes into the chimney. Air flow 450 m³ / h.
The MTM economizer is a compact structure, consisting of a tubular heat exchanger, stainless steel housing and an efficient fan -450 m³ / h.
The hot exhaust gases from the heating device to the chimney pass through the heat exchanger, at the same time heating the clean air taken in from the room. Thanks to the radial fan, the heated air is forced out through two warm air outlets.
The additional heat obtained from the flue gas increases the heating efficiency of the device, thus allowing to heat a larger area or reducing heating costs by reducing the fuel consumption of the heating device.
Connecting the blower channels to the economizer outlets allows the heated air to be directed to adjacent rooms. The shorter the duct section, the greater the efficiency, so it is recommended to use ducts to heat rooms located "through the wall" with the room where the heating device is located, or in a short distance from this room.
The economizer is especially useful for heating social rooms (canteen, cloakroom, etc.), offices or points of sale.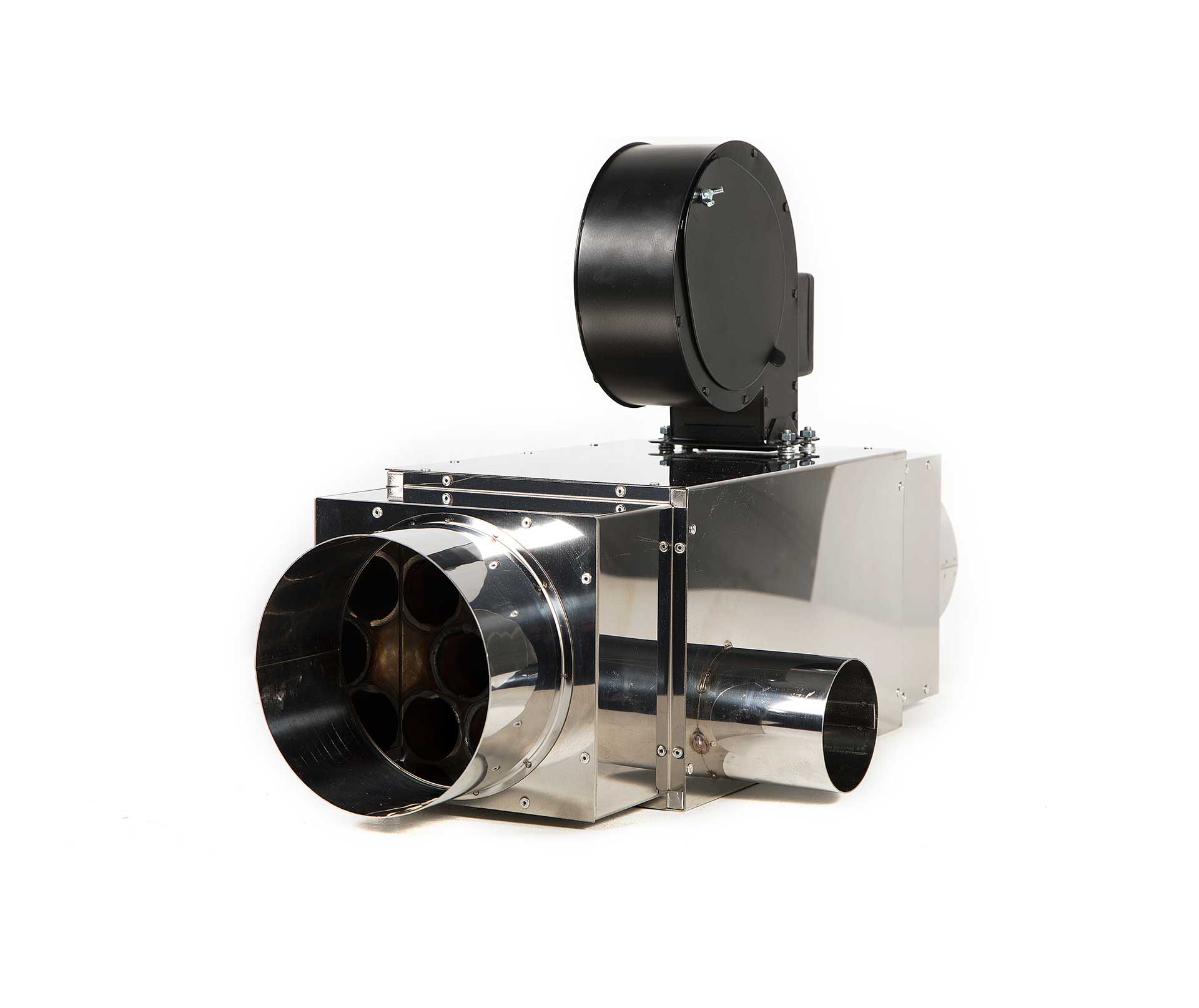 Efficient fan with air flow of 450 m³ / h
Recovery up to 40% heat from the flue gas
increasing the efficiency of furnaces and heaters,
lowering heating costs,
heating 1 or 2 additional rooms.
The economizer should be installed on the vertical section of the exhaust pipe, as close as possible to the flue - the exhaust outlet from the device (where the exhaust gas temperature is the highest).
blast furnaces (MTM 17-33, MTM 8-30, MTM 15-35GT, MTM 30-52, WA29, WA33, WA33A, WA33B, MOTHER, HP 125, HP 115, AT-305, AT-306, AT-307, MTM33, HP-105, HP-115, HP-125, INOP-34, SMH33)
MASTER heaters (BV 110 E, BV 170 E, BV 290 E)
solid fuel furnaces and other furnaces having a flue gas outlet with a diameter of up to 150 mm
The diameter of the chimney connection
The diameter of the hot air outlets