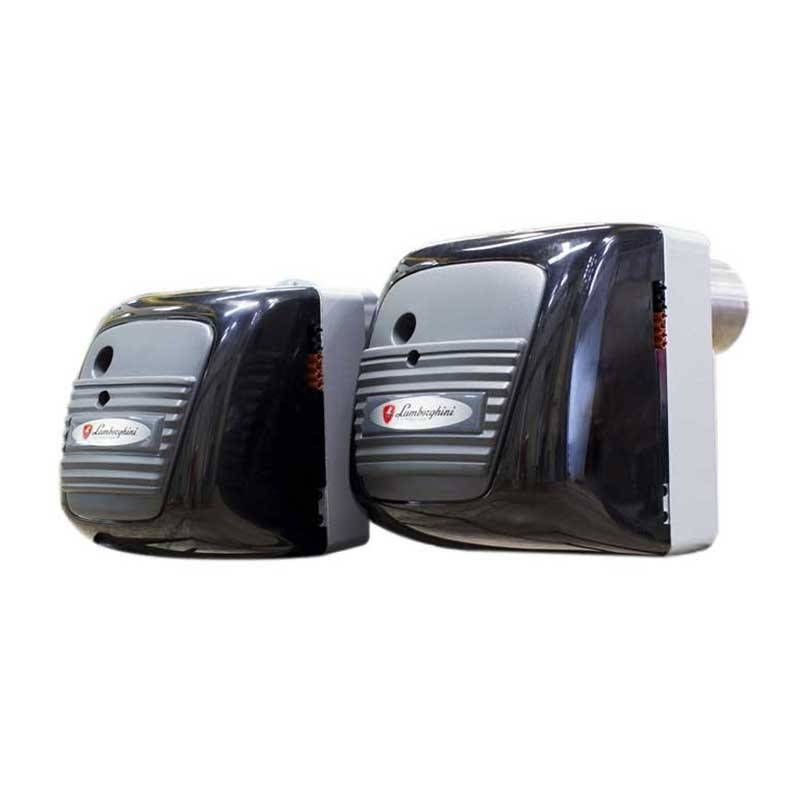  
ECO 3 (16,6-35,6 kW) palnik olejowy Lamborghini
Palnik olejowy ECO 3, o mocy od 16,6 do 35,6 kW, zasilany olejem opałowym. Produkt włoskiej marki LAMBORGHINI
Safe and secure shopping
Fast shipping
Satisfaction guaranteed
Lamborghini ECO oil burnersDue to their small size and large working area, they are ideal for small boiler rooms with low and medium pressure boilers.
Single-stage (ECO) and single-stage burners with a heater (ECO R) are available.
The design of the burner, the components used and the technology of even air distribution and flame formation guarantee perfect fuel combustion with low exhaust emissions. Stabilized airflow, external air regulation and gravity closure of the airlock when turned off ensure comfortable work with the burner and prevent the boiler from cooling down.
Installation and operation during service or inspection is very easy thanks to the adjustable, sliding mounting flange.
Characteristics of the ECO 3 oil burner:
Single stage burner
Designed for low and medium pressure boilers
Low CO2 emissions
Combustion head adjustment
Easy regulation of the amount of air needed for combustion
Air damper with gravity closure
Stabilized airflow
Uniform air distribution and flame formation
Compact size
The quality of the burners is guaranteed by the CE certificate issued by an accredited certification body.
Description of the burner structure:

To make sure that the burner will fit your boiler or heater, check on the basis of the work area diagram whether the burner fan pressure will be able to overcome the resistance of the boiler combustion chamber. If you have any questions or doubts as to whether this burner will be suitable for your device, please contact our company. We will help you choose the most optimal solution.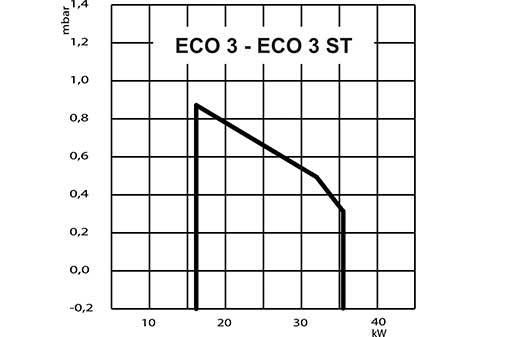 Electric power supply to the engine
Maximum current consumption
1.5 ° E - 6 CSt - 41 sec; R1
Ignition transformer supply
230-240 / 0.25 (50/60 Hz) V / A
Ignition transformer (secondary voltage / current)