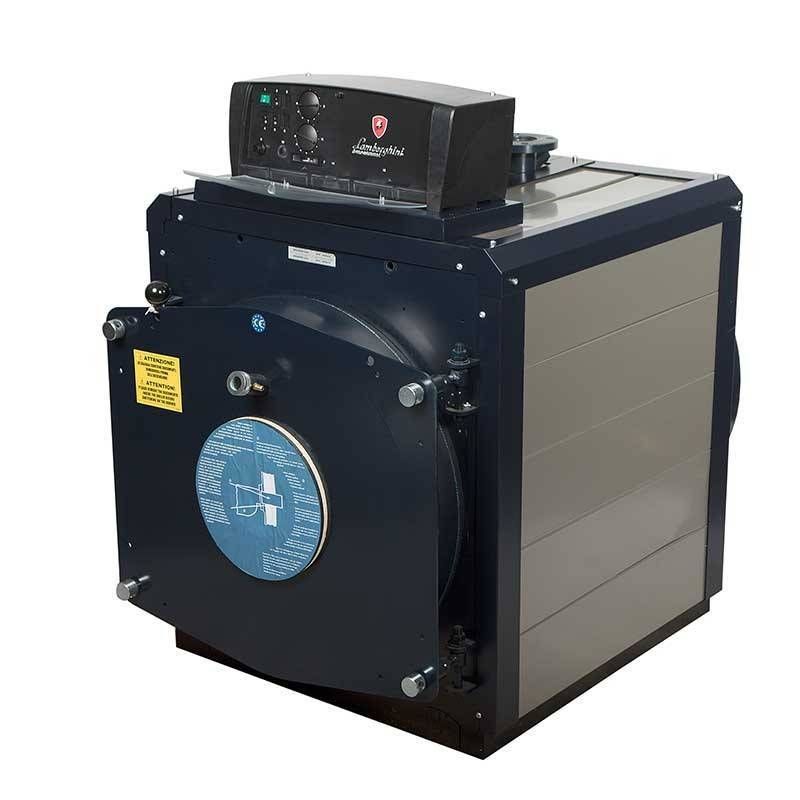  
Mega Prex 150 (75-163 kW) Lamborghini kocioł c.o. z palnikiem multiolejowym CTB 180
Kotły MEGA PREX są kotłami stalowymi o wysokiej sprawności, posiadają dopuszczenia unijne CE, idealne do ogrzewania obiektów średniodużych. Specjalnie zaprojektowane do współpracy z palnikami wentylatorowymi olejowymi, gazowymi oraz multiolejowymi.
Safe and secure shopping
Fast shipping
Satisfaction guaranteed
Lamborghini Mega Prex 150 (75-163 kW) central heating boiler with a multi-oil burner CTB 180
Boilers MEGA PREX are steel boilers with high efficiency, have EU CE approvals, are ideal for heating medium-large facilities. Specially designed to work with gas and oil fan burners. Boilers MEGA PREX present solutions aimed at reducing the condensation of acidic compounds or preventing their negative effects. It is precisely such solutions that make Lamborghini boilers work perfectly with burners powered by used oil.
The special form of the combustion chamber and heat exchanger structure guarantee high boiler efficiency and, as a result, operational savings. By reducing the amount of heat lost to the outside, the boiler efficiency can be additionally increased.
The reduction of these losses was achieved through the unique and thorough insulation of the combustion chamber. In order to reduce the flue gas temperature, optimal dimensions of the heat exchange surface have been designed, and thanks to the use of flue gas swirling technology, the speed of flue gas outflow into the chimney is optimized.
Low-temperature steel heating boiler made in accordance with PN - EN 303-2 and DIN 4702 standard. The boiler is CE marked and UDT approved.
The construction in the horizontal fire tube technology with a reversible combustion chamber, stainless steel turbulators and double thermal insulation (mineral wool in 100mm ALU foil) ensure a high efficiency factor ≥ 91%, fuel economy and low exhaust emissions.
The high quality of the boilers is ensured by the appropriate design, production process, technology and materials used, in accordance with the strict requirements of ISO 9001: 2000, which the factory has.
Simple maintenance and cleaning of the boiler interior, free access to the combustion chamber, large smoke tubes, fully hinged front door, inspection door at the rear of the boiler.
Each boiler is equipped as standard with a basic control panel with STB - protection against overheating. In addition, there is a wide range of weather-compensated control panels depending on the needs of the installation. Each control panel includes a complete set of sensors and wiring.
MTM type CTB - 180 is a high-class multi-oil burner, the simple and reliable design of which makes it the best burner suitable for burning vegetable oils (biofuels), used vegetable oils (gastronomy), mineral oils (including used engine, gear and hydraulic oils) HBO I, II, III type), medium and light heating fuels and diesel oils. The burner is designed to work in the power range from 80 to 220 kW.
Our company has been a producer of the highest class burners and multi-oil furnaces since 1997. For years, our devices have been highly appreciated not only by individual users, but also by large companies from the automotive industry. By purchasing a proven product from our company, you can be sure that the device is fully tested and constructed on components from leading HVAC equipment companies.
The kit also includes the necessary accessories such as:
fuel pump with electric motor
fine filter (reusable)
mounting flange
flange seal
oil hose
power plug (Euro 7-pin)
user manual
warranty
For final commissioning of the burner, you need:
fuel tank,
flexible fuel hose with an internal diameter of 16 mm connecting the tank with the burner,
compressor to generate compressed air, approx. 63 l / min., 2.5 bar,
chimney,
boiler or heater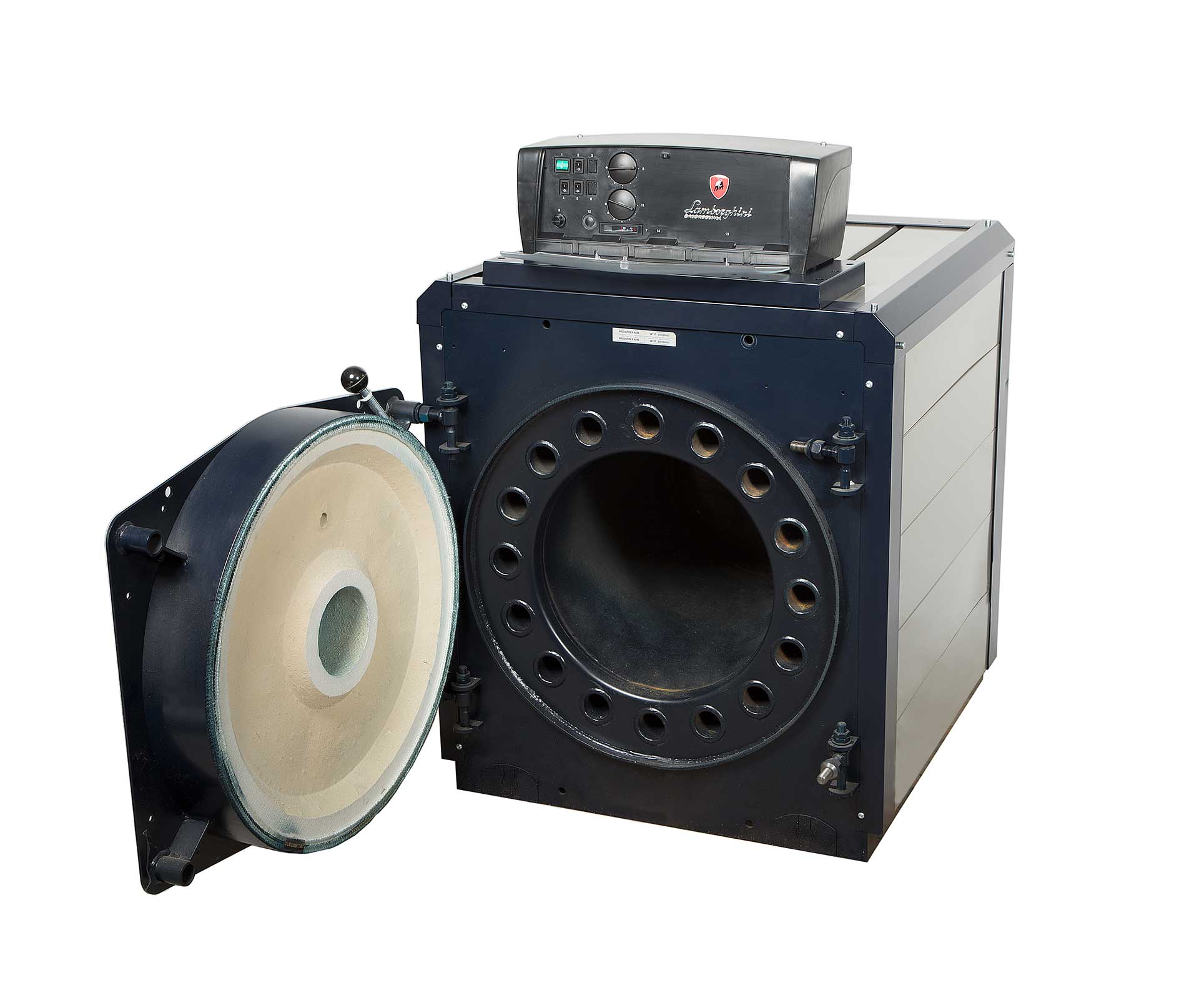 Double thermal insulation
Flame tubes with exhaust gas swirlers
Easy access to the combustion chamber
Solid and durable construction
Central heating boiler MEGA PREX 150
The diameter of the exhaust outlet
Boiler weight with insulation and casing
Fuel consumption (min-max)
Minimum requirements for the compressor