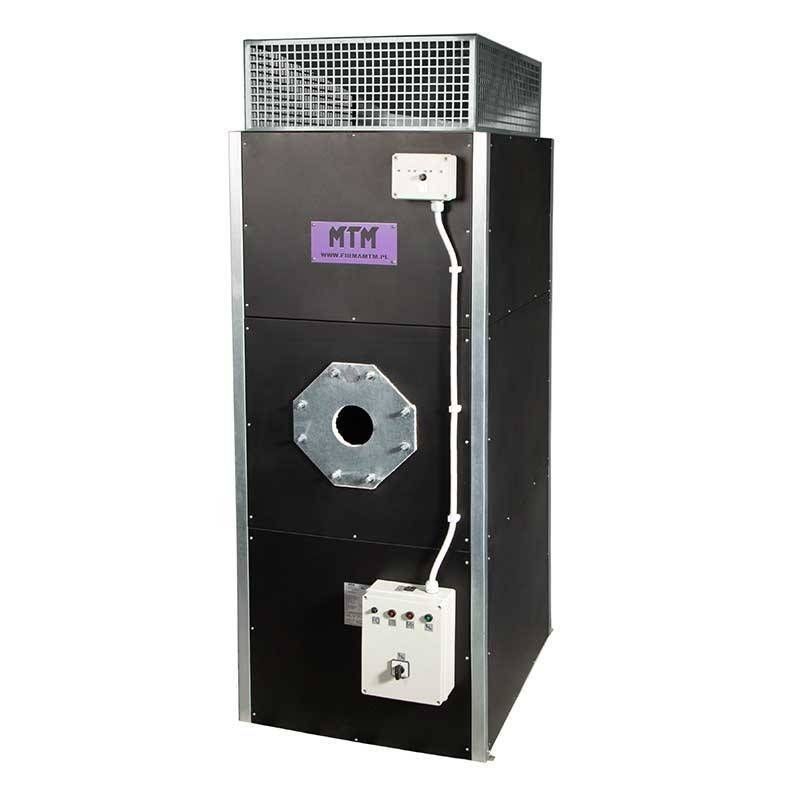  
MP 25 (20-32 kW) air heater with CTB 65 Multi Oil burner
M type fan heaters are automatic air heaters, equipped with high-class multi-oil burners of the CTB series.
Safe and secure shopping
Fast shipping
Satisfaction guaranteed
MP type fan heaters are automatic air heaters, equipped with high-class multi-oil burners of the CTB series.
The devices are characterized by a specific structure of the combustion chamber and a highly developed heat exchanger made of steel with the addition of chromium, which ensures very high efficiency of the device (approx. 91% ) and maximum resistance to corrosion and high temperature. Due to the standard built-in radial fan with high disposable static pressure, the MP heaters are an ideal solution for heating industrial facilities with the possibility of working both in free air and in duct systems.
An additional advantage of our devices is also very easy access to the combustion chamber and the heat exchanger, which is an important aspect that facilitates subsequent servicing and cleaning of the combustion chamber.
As standard, MP heaters are equipped with thermostats controlling the operation of the fan, burner and STB overheating protection. An additional function on the MP heaters control panel is a switch that allows you to set the heater to the ventilation mode, thanks to which on hot days the heater can be used as a large blower fan.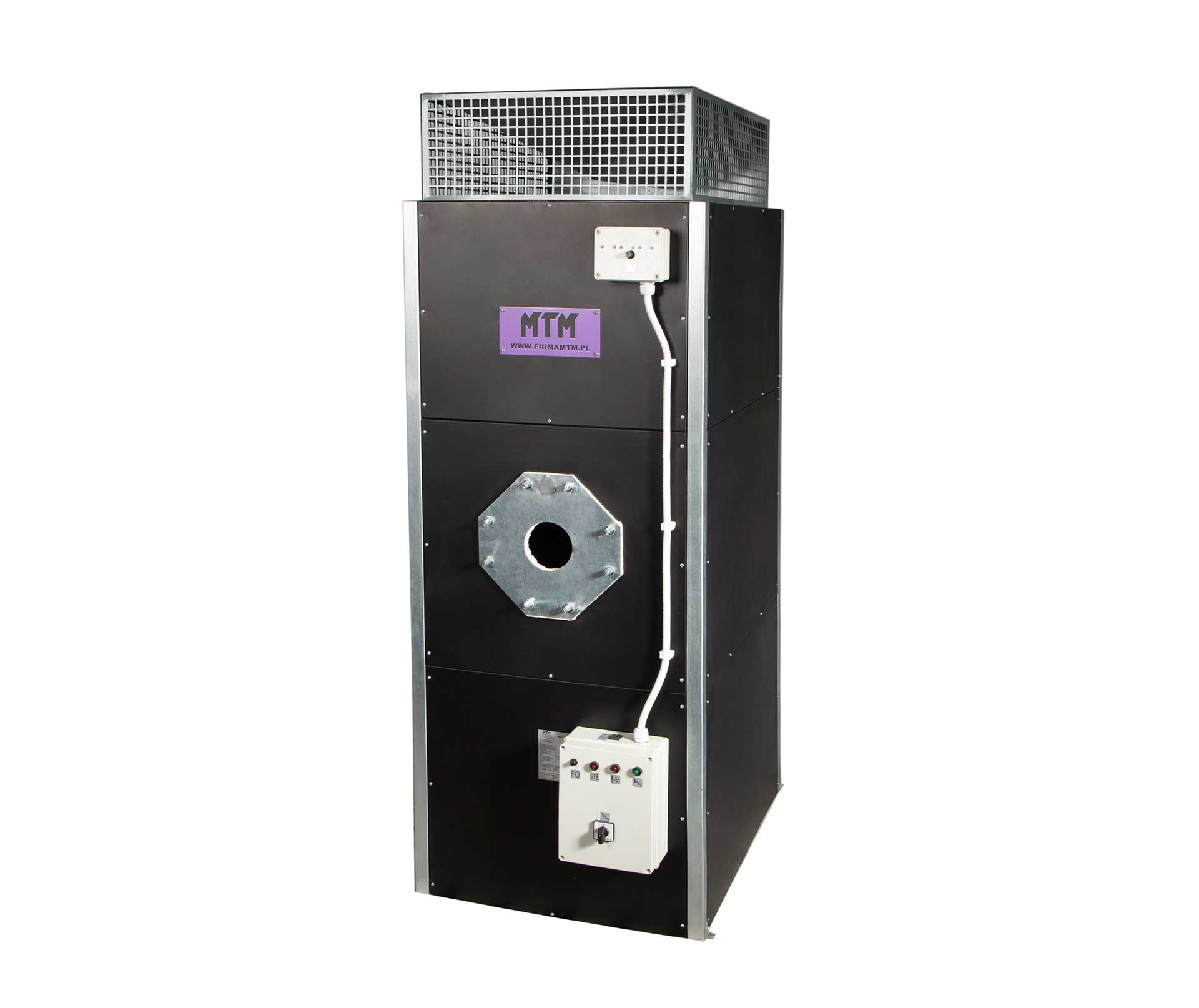 High-efficiency heat exchanger
The combustion chamber is made of heat-resistant stainless steel
Cooling thermostat with automatic cutout
Possibility to control a room thermostat
radial fan,
separate multi-fuel burner,
cooling thermostat with circuit breaker,
possibility to control a room thermostat,
built-in summer-winter switch,
ventilation function (air exchange),
combustion chamber made of heat-resistant stainless steel,
high efficiency heat exchanger,
built-in STB protection.
MTM type CTB - 65 is a high-class injection burner, the simple and reliable design of which makes it the best burner suitable for burning vegetable oils (biofuels), used vegetable oils (gastronomy), mineral oils (including used engine, gear and hydraulic oils). HBO I, II, III type), medium and light heating fuels and diesel oils. The burner is designed to work in the power range from 17 to 65 kW.
Our company has been a producer of the highest class burners and multi-oil furnaces since 1997. For years, our devices have been highly appreciated not only by individual users, but also by large companies from the automotive industry. By purchasing a proven product from our company, you can be sure that the device is fully tested and constructed on components from leading HVAC equipment companies.
The kit also includes the necessary accessories such as:
Built-in fuel pump
Oil heater
Nozzle Rod Heater
Mounting flange
Flange mounting bolts
Flange seal
Oil lines (input and output)
EURO socket plug (Euro 7-pin)
User Manual Documentation
Technical (DTR)
For the final start-up of the burner you need (to be purchased separately in the MTM store):
Fuel tank (min.1000 liters recommended)
Suction strainer with oil filter
Flexible fuel hose with an internal diameter of 16 mm connecting the tank to the burner
Compressor for compressed air generation approx. 63 l / min, 2.5 bar.
Chimney
In the case of a fuel installation exceeding a length of 7 m. installation of additional equipment (pump unit) is required.
2170 m³ / h, in channels with a resistance of 1950 m³ / h / 200 Pa
The diameter of the exhaust outlet
Fuel consumption (min-max)
Minimum requirements for the compressor